Lifeguard Health Networks
In 2011, Guttman Initiatives joined forces with extraordinary leaders in the field of technology to launch a company called  Lifeguard Health Networks. Lifeguard Health Networks was founded  to revolutionize the present approach to healthcare by creating an innovative healthcare platform to bridge the gaps between the hospital and the home to ultimately and truly facilitate care coordination, with the end goal of helping patients, their loved ones, and their care providers achieve the greatest possible health outcomes. The Lifeguard application makes it easy to organize and access important medical information, make more informed decisions, manage key tasks, and seamlessly coordinate with the entire care team.
The Challenge
Medical research and supportive technologies have been advancing rapidly in recent years, and yet the state of the care coordination system has not kept pace. Healthcare is significantly hindered by this inefficiency and significant gaps in care coordination have huge consequences on patient outcomes, caregiver stress and capabilities and ultimately medical assessments, informed decisions and interventions.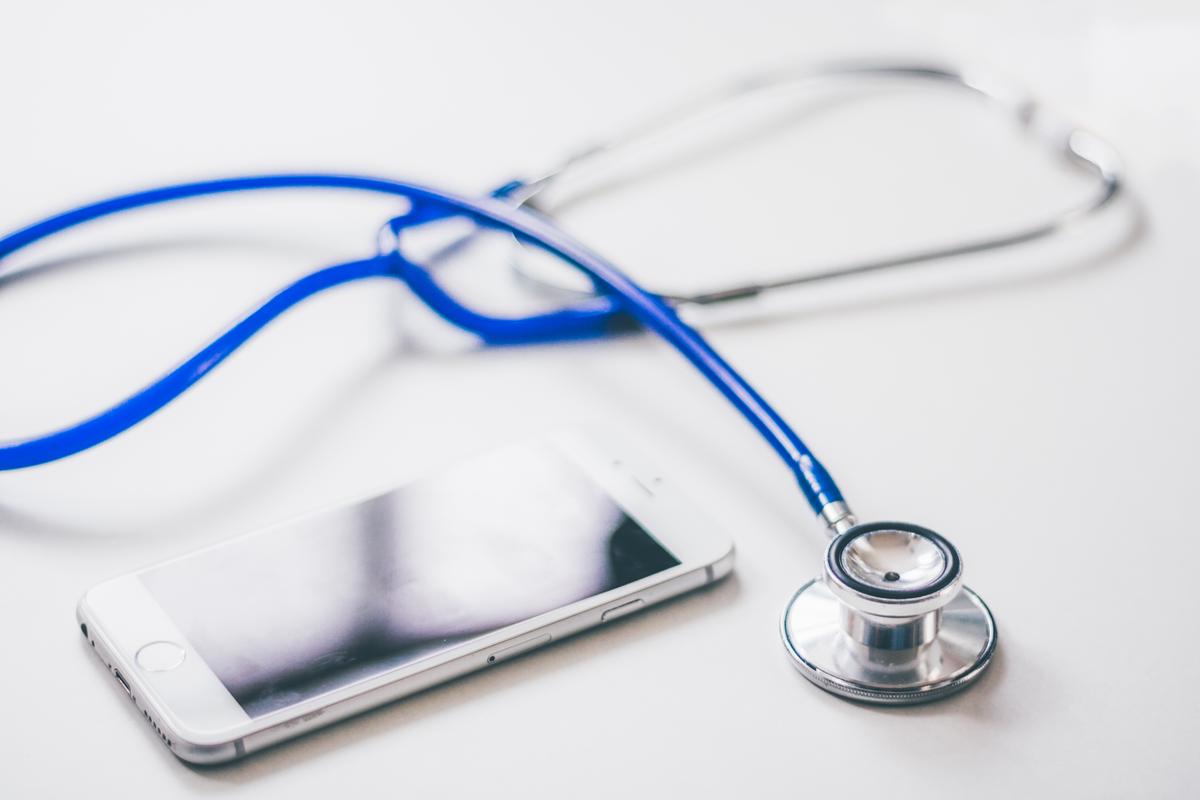 Understanding The Gap
The "Gap Between Hospital & Home" refers to the break in important communication channels between patients, caregivers and providers, which occurs when the patient leaves a hospital, clinic or other medical management program.  Guttman Initiatives, along with The Lifeguard team are focused on bridging this gap, by replacing the white sheet of paper (currently utilized upon hospital departure, to instruct the patient and outline the care plan) with a triaged, proactive, interactive mobile management tool to support the entire care team.
The consequences of the H&H Gap can include:
Misplacing or Misunderstanding of Care plan
Missed Indications and Proactive Treatment Windows
Longer Recovery / Treatment Periods
Unnecessary Complications
Greater Overall Stress & Demands on Patients & Caregivers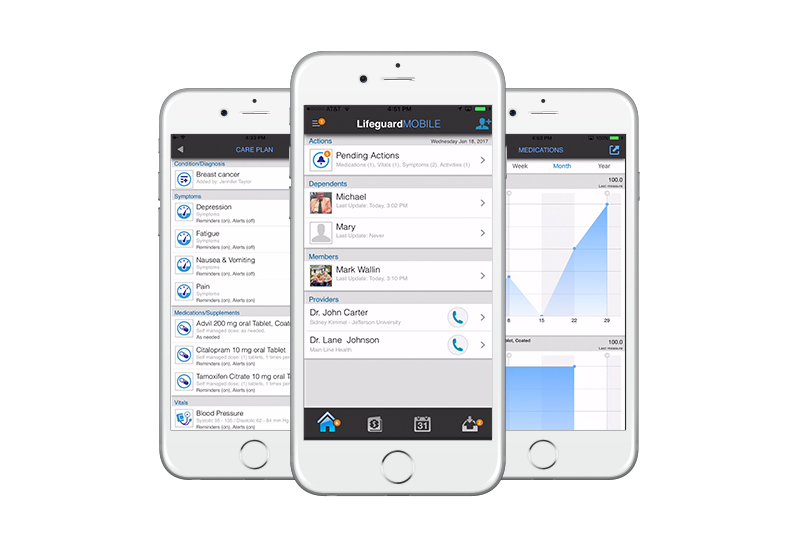 As shown in the diagram at left, this platform bridges the Hospital to Home information gap so that oversight and responsive care management can be maintained regardless of the physical location of the patient.
To learn more about the CareGIVING Initiative, simply scroll down. For more information on Lifeguard Health Networks' Integrated Care Network, click here.
Closing the gap with an "Integrated Care Network"
The Lifeguard "Integrated Care Network" (ICN) closes the gap in healthcare by extending and enhancing care coordination and care management capabilities for all parties involved. ICN gives patients, caregivers and providers, a mobile, secure, and HIPAA compliant communication hub with necessary and empowering features including:
 Lifeguard supports the patient
Easy Access to Prescribed Care Plan
Medication and Treatment Adherence Reminders
A Shareable, Mobile Medical Journal
An Encrypted Digital Records Library
Medical Trends Tracking & Reporting
Lifeguard alerts the caregivers
Triaged Alerts When Action is Required

Patient is outside of acceptable range on symptom assessments
Patient is outside of acceptable range on vitals
Patient has missed medication

Patient has a medical appointment in the future
Patient Permitted Access To Medical Information
Notifications WhenThe Care Plan Has Been Changed
Click here to see & much more…
 Lifeguard provides trends and acceptations to the medical team
Triaged Alerts When Action is Required

Patient is outside of acceptable range on symptom assessments for an indicated period of time
Patient is outside of acceptable range on vitals either for a pre-determined amount or an indicated period of time

Fully Customizable Care Plans
Lifeguard Enables Dependent Care Support
Even when a patient is too young, too old, to sick or simply doesn't us technology, Lifeguard is there to deliver care coordination.
A caregiver proxy can work collaboratively with the care team to manage the care plan, track symptoms and vitals and share information.
The Collaboration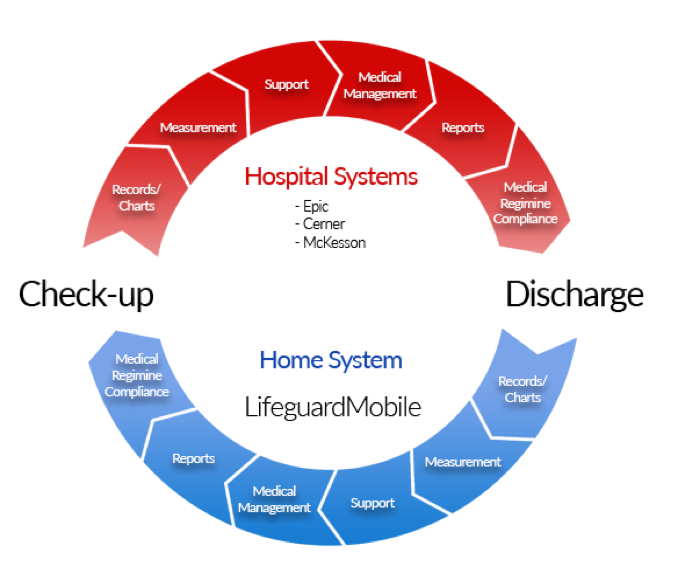 Guttman Initiatives brings its commitment to developing and proving new paradigms, to the Lifeguard Health Networks mission, helping to design, develop, and implement a better approach to healthcare. We are working side by side with the Lifeguard Health Networks team to build a successful strategic plan as well as exceptional alliance of experts, from varying fields and from around the world. Patients, Patient advocates, care providers, industry professionals, academics, scientists, researchers, policy specialists, analysts are proving the concepts of "bigger better together" and "nobody knows as much as everybody knows ".
A Comprehensive Solution – A technology and An Initiative
Guttman Initiatives and Lifeguard Health Networks have perceived the solution to the "Gap in Healthcare "to be both a technology platform capability and a public awareness campaign. We have noted that delivering the preeminent "Integrated Care Network" to hospitals, in order to facilitate patient, caregiver, and medical team coordination is, on its own, not going to fully change healthcare. We recognize that we must also educate and empower patients and caregivers to get involved and expect more participation, integration and information from the medical system. To capture the full potential of new healthcare opportunities requires the activation, education, and engagement of the patient and their support network.
Improving patient health and well being by building support networks for improved care coordination, care management, and early intervention.
The Lifeguard CareGIVING Initiative
In keeping with Guttman Initiative's philanthropic focus, the Lifeguard CareGIVING Initiative represents a unique industry-integrated collaboration between Guttman Initiatives, Lifeguard Health Networks, and prominent non-profit partners who are committed to ushering in this next generation of healthcare.
The four pillars of the Lifeguard CareGIVING Initiative's mission are:
Activation
Building large public awareness campaigns to drive awareness about the importance of patient activation & engagement;
Empowerment
Providing patients & caregivers access to enabling digital health technologies & valuable health informational resources;
Leadership
Publishing & highlighting the work of Thought Leaders to better educate everyone involved in medical journeys and/or the healthcare sector.
Philanthropy
Generating significant revenue to participating non-profits to provide for their important medical research and support programs
"The Lifeguard Health Network system shows amazing promise as a user friendly agile system that frees patients and caregivers while improving healthcare"